---
These are strange times we're living in and while we all find our own ways to adjust to new lifestyles, our team at Fresh & Co. Salons wants to help you take care of your hair whether you're self isolating, or just not going to the salon as often.
We're giving you some Fresh & Co. Salons approved hair care tips for home in 2020.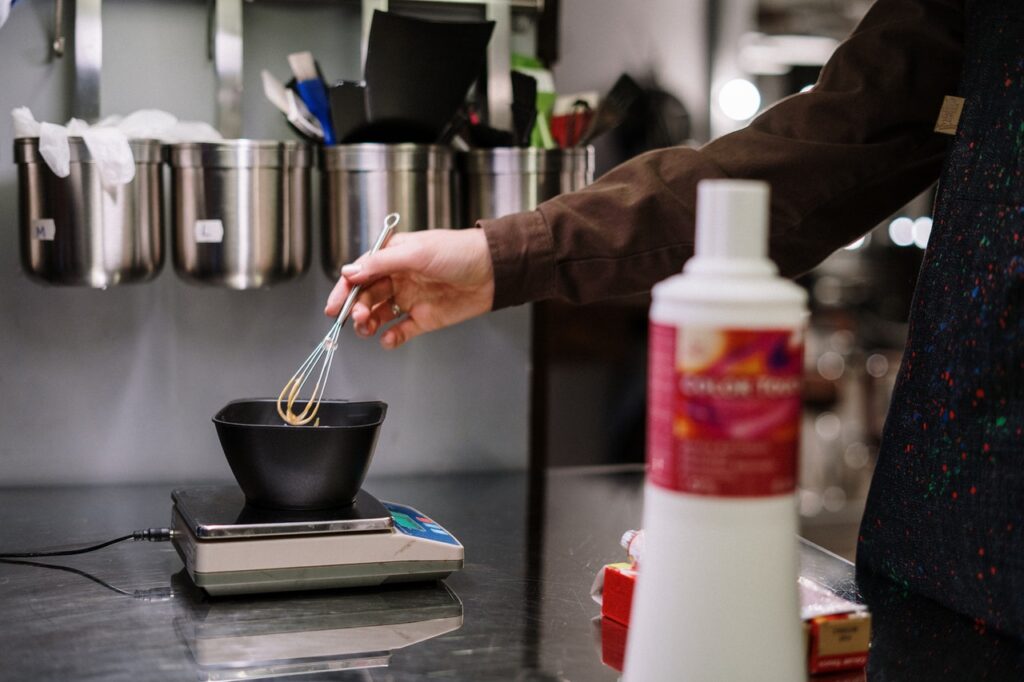 1. Let Your Roots Grow! (Please Don't Colour Your Hair At Home).
As hairstylists, we understand the pain you feel every time you catch yourself glancing at those overgrown roots in the mirror. We urge you to stay strong and fight the impulse to rush over to your nearest drug store and frantically cover your roots with box dye. If you're used to getting your hair coloured in a hair salon, then it's best to let your roots grow out a bit longer than usual, then to require a massive color correction at the salon. This rule goes double for blondes as you may cause hair breakage, or even worse, possibly burn your scalp.
If you absolutely have to cover those roots for your next zoom meeting or interview it's best to reach for a temporary root concealer. Something like L'Oreal Professionnel's Hair Touch Up is easy to use and has 7 different shades to chose from.
Even if you're extremely careful your $15 box dye may turn into a $400+ mistake. Remember that colourists spend years training in application, color theory, and overall technique.
---
2. Use This Extra Time To Emphasize Hair Health
We can't think of a better time to give your hair a break from bleaching, colouring and chemical treatments than during a pandemic.
Ease off on heat styling like blow drying and flat ironing and if you must reach for that blow-dryer, be sure to use a heat protector beforehand. Nectar Thermique by Kerastase works to protect and hydrate your hair at the same time.
---
3. Use Purple Shampoo and Conditioner To Maintain Your Blonde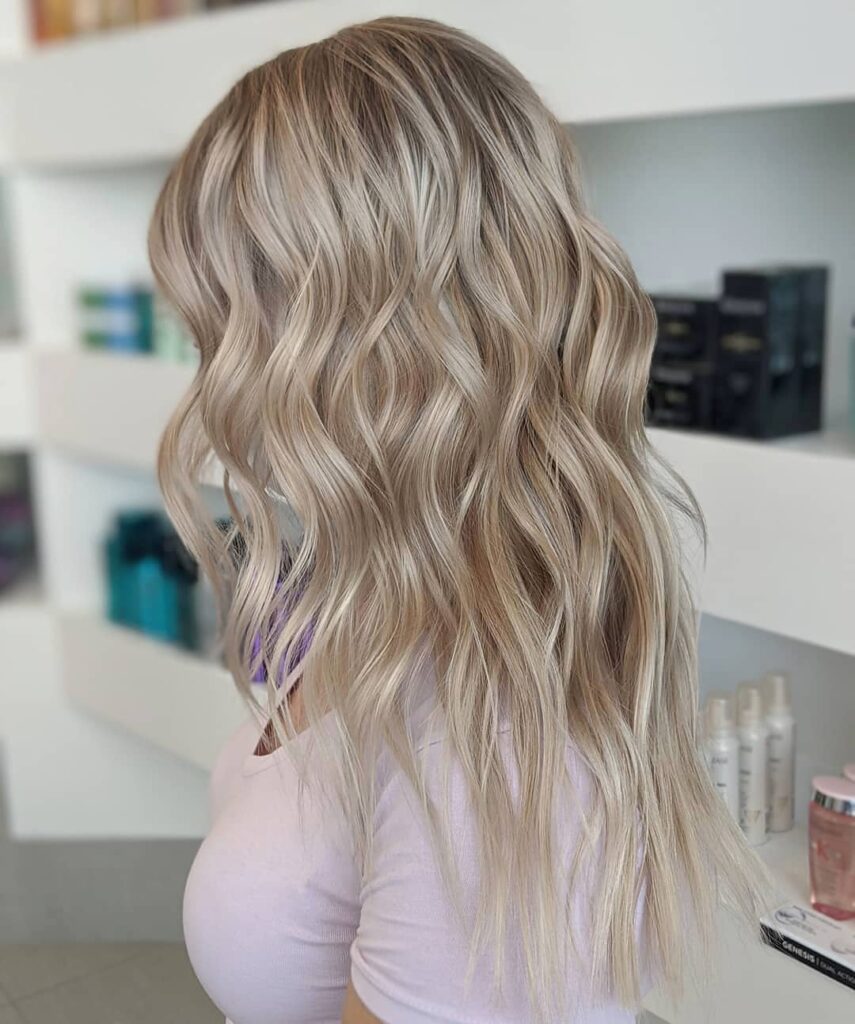 A freshly coloured head of blonde hair is undoubtedly gorgeous, energetically youthful and of course, a lot of maintenance. It takes constant root touch ups, colour safe hair products and weekly conditioning masks.
Luckily, Purple shampoo and conditioner exist to make life easier for you. It works by distributing purple pigment to neutralize the brassy, yellow tones in your hair and it's one of the best tools out there for safe home care of your blonde locks.
It's best to start using your purple shampoo once a week and your regular shampoo for the rest of the week to see what brass level works for you. We recommend trying out the Blonde.Angel Wash by Kevin Murphy or our very own Sky Violet Purple shampoo and conditioner.
---
4. Don't Wash Your Hair (As Often)
Shampoo is designed to remove extra oil from your hair and scalp but using it too frequently can strip your hair of the natural oils needed to keep your strands healthy. This will leave your hair feeling dry and brittle. If there's one time in history you don't need to be washing excessively, it's now. Try using cleansing conditioners such as Kerastase Curl Ideal or Kevin Murphy Re.store when you do wash. For days when you don't feel your hair is ready for a wash but needs a little sprucing up try dry conditioners like Fresh.hair by Kevin Murphy.
One thing you should be doing daily is using conditioner. A good conditioner will re-hydrate your hair and replenish lost nutrients. It's especially important if you're planning on growing your hair out!
Remember, if there's ever a time to wash your hair less often, 2020 is the year.
---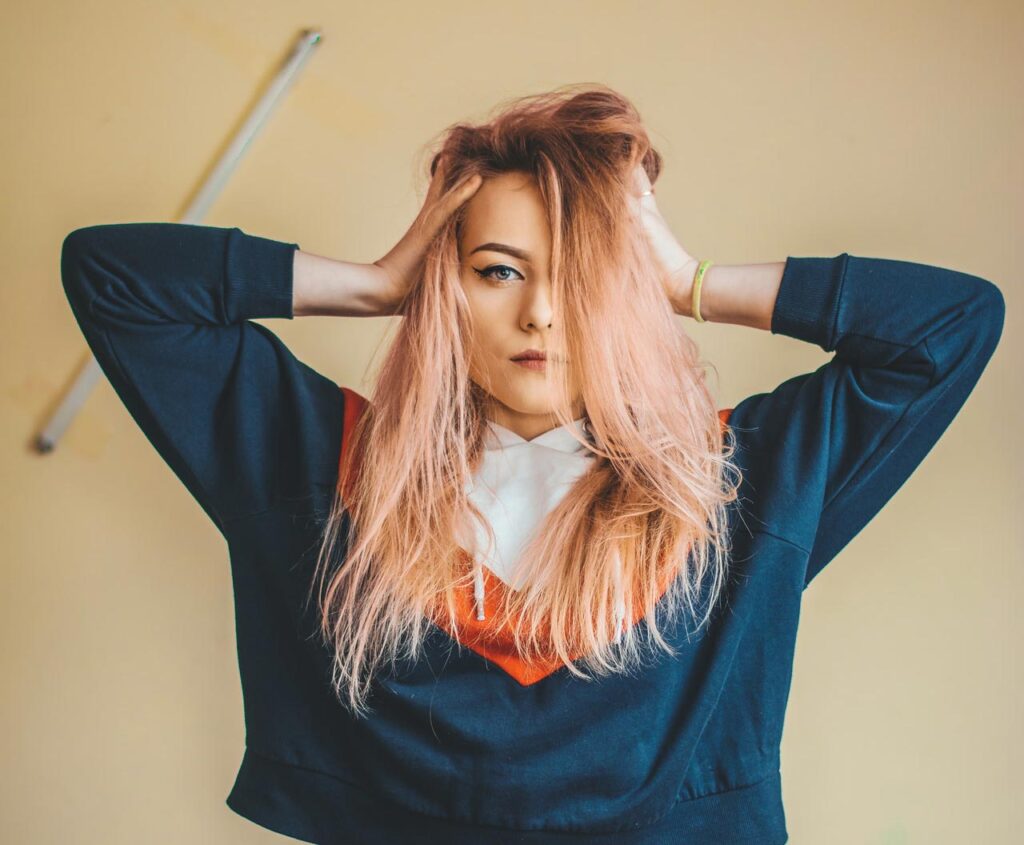 5. Brush Your Hair – The Right Way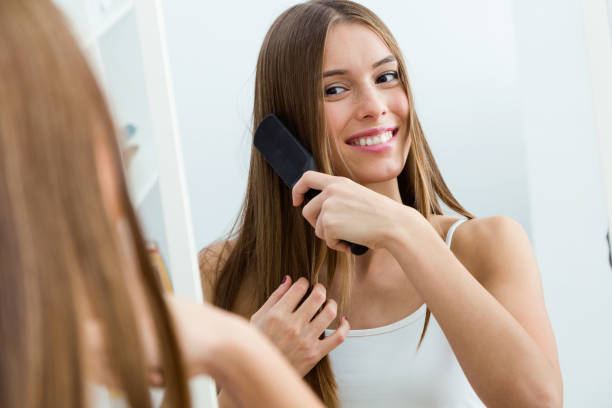 Brushing is a necessity when it comes to keeping your hair glossy, healthy and untangled. Attacking your hair aggressively with your brush will only cause damage and no one wants to be stuck with split ends and frizz. Be sure to start brushing from the ends and work your way up towards the roots, especially if you have extra-long hair. You should try to brush once in the morning and once at night before you go to bed. Usually it's best to brush your hair when it's dry but if you're going to brush it after your morning shower reach for something like a WetBrush.
---
For any of your questions about hair care, hair products or to book your hair appointment please give us a call at any of our south Edmonton hair salon locations at 780-436-3377, and our hair stylist will be happy to assist you with any of your hair needs!
For more tips and tricks when you do make your way over to any of our locations be sure to check out our article: "How to talk to your stylist and get what you want."
Fresh & Co. Salons cares deeply about the health of our community and our team. We've made health and safety at all our Edmonton south locations because of the risk COVID-19 poses to all of us. If you have an appointment or you'd like to stop by for a consultation, you can rest assured that we've taken the necessary health precautions laid out by AHS. This includes the installation of clear shields between stations, wearing masks and consistent sanitation of all tools and stations in between appointments.
---