---
It's that time of year again; the trees have shed their green leaves and snow has graced our streets, making our morning commutes all that more difficult. The dry and fridged cold Edmonton weather turns our lips to sandpaper and our hair into a fragile mess. But, just like our skin, our hair needs a bit of extra love to get through the winter months looking fabulous.
So don't lose hope! With the help of our expert hairdressers at all three of our South Edmonton locations, we've put together a list of things you should keep in mind this season.
---
1. Use Deep Conditioners Regularly
A high-quality hair mask is something you should consider using weekly to keep your hair in excellent shape this season. Hair masks offer deeper conditioning than your regular conditioners, less frizz, reduced breakage, and added moisture. All qualities that are vital for the cold and dry months of winter and that is especially important when you have colour treated hair. Be sure to speak to your stylist about which mask is best for your hair type.
Here are some quick video instructions on how to apply a hair mask!
---
2. Keep Up With Your Haircuts
This tip may seem counterintuitive, but receiving regular monthly haircuts will help you maintain your hair length. Dry hair is more likely to cause split ends, and breakage. By getting frequent cuts, your ends will be clean and healthy, which will allow the hair to grow in a controlled and robust way, saving you from a big spring chop when the weather warms up.
---
3. Slow Down On Heat Styling and Use Heat Protectors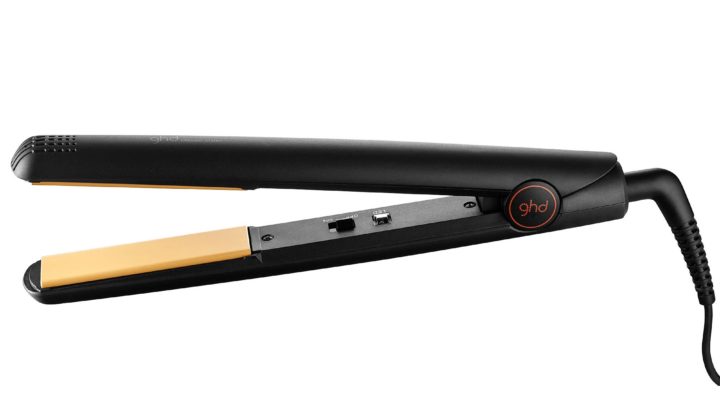 Using your blow dryer and hair straightener less often during the dryer times in winter can go a long way to keeping your hair healthy. If you must use heat styling as your routine, try dialling back the temperature a bit.
Also, using a heat protector such as "Nectar Thermique" by Kerastase, or "Heated.Defense" by Kevin Murphy will help protect and condition your hair while you're styling with your curling/flat iron!
---
4. Protect Your Hair While You're Outdoors
Be sure to protect your hair from the elements with a loose scarf or a crocheted hat when you're outdoors. As a bonus, you'll stay warmer too as our body heat escapes through our scalp.
---
5. Hydrate Your Hair Overnight With An Oil Or a Serum
Our exposure to Indoor heating can steal a lot of moisture from our hair and scalp, so it's worthwhile to consider using an oil or serum overnight to combat a dry and flaky scalp. Using products like Kevin Murphy's "Young.Again" or Kerastase's "Elixir" will help keep that precious moisture locked in while you sleep.
The use of a silk or satin pillowcase will also help reduce static and friction overnight while you rest!
---
5. Eat and Drink Well
In general, it's always essential to maintain a healthy balanced diet, and it's no different when it pertains to your hair.
Eating foods that contain healthy fats like salmon, avocado, nuts, or dark greens will help keep your hair fresh and shiny. Drinking enough water will help your skin and scalp stay hydrated.
---
We'd like to wish Happy Holidays to all of our guests in Edmonton from your hair care team at Fresh & Co. Salons!
If you'd like to learn more about styling terms from a beauty industry perspective, click here!
If you have any more questions or you'd like to speak with one of our experienced stylists in person, feel free to visit any of our Edmonton hair salon locations by booking online or giving us a call at 780-436-3377.
---